Home staging service Auckland: North/East/South/West
House Dressings Ltd
Call now for a free quote: 027 229 0695
House Dressings home staging Auckland, based in Onehunga & service all areas within a radius of 25 Kms.
Most importantly, home staging /house presentation is the major UP selling factor in marketing a home for sale which will gain you the best price in the market place.
First of all it is a proven fact even when the market is buoyant, that empty houses or poorly presented ones with dated furniture/cluttered spaces can drive the price downward.
A beautifully dressed home creates more interest resulting in more prospective buyers desiring to visit your open home appointments,
therefore it also makes the selling process so much easier for your agent, freeing them up to do their job- negotiating the highest price for your biggest asset.
When choosing a home staging company, it's important to understand that all home staging companies are not equal.
To sum it up – if you are looking for the cheapest price to save money, you may not get your expectations and you end up with a 'cookie cutter' staging which is sterile and incomplete.
Consequently, this can be counter productive. You should look at photo portfolios to see previous home stagings, colour co -ordination and spatial layout,
plus informative client testimonials to compare and make your decision on who to go with on that basis.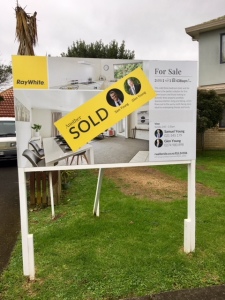 Our principles: Reliability, integrity, communication & customer satisfaction.
Our aim: To provide the best service & stylish presentation at all times with a reasonable price tag.
See our portfolio here: https://housedressings.co.nz/home-staging-portfolio/
See our testimonials here: https://www.houzz.co.nz/browseReviews/housedress